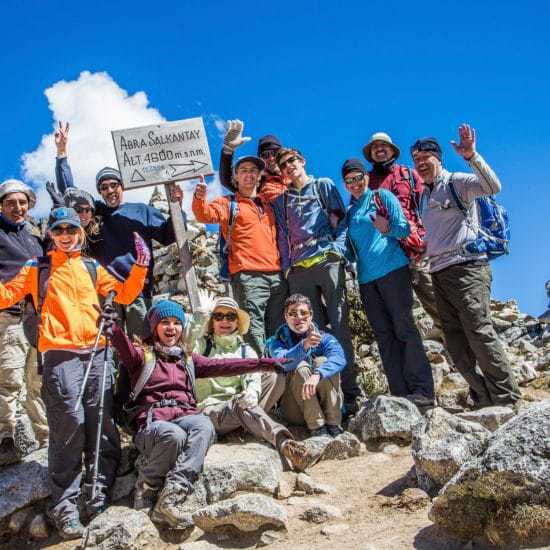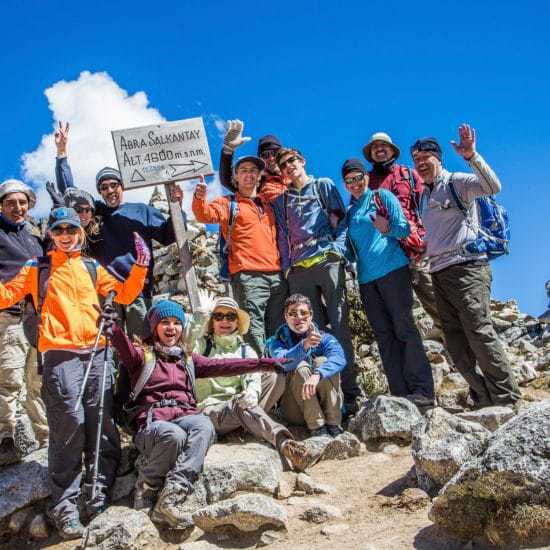 Peru
Your story begins with the dream of visiting Machu Picchu. The dream comes alive during a once-in-a-lifetime experience: The ultimate lodge-to-lodge trek along the Salkantay Trek to Machu Picchu. This is an exploration of the Sacred Valley of the Incas as well as as a physical, cultural and spiritual journey. The pristine natural beauty will envelop you throughout your 7-day journey along the Salktantay Trail. Your journey will take you past 15 unique ecosystems, and will inspire you to challenge yourself, as you navigate changing altitudes (even a 4,572 m/15,000…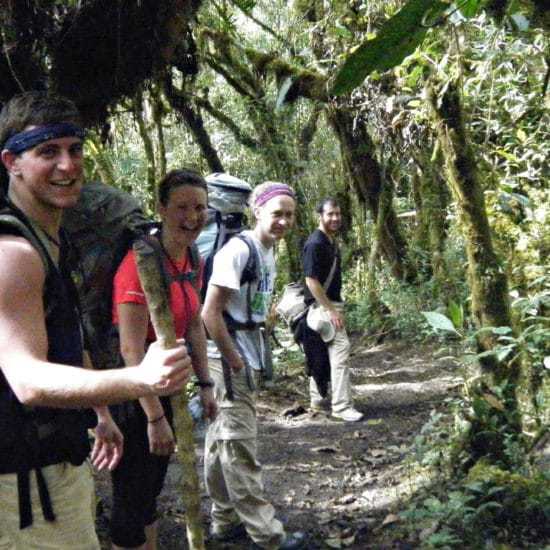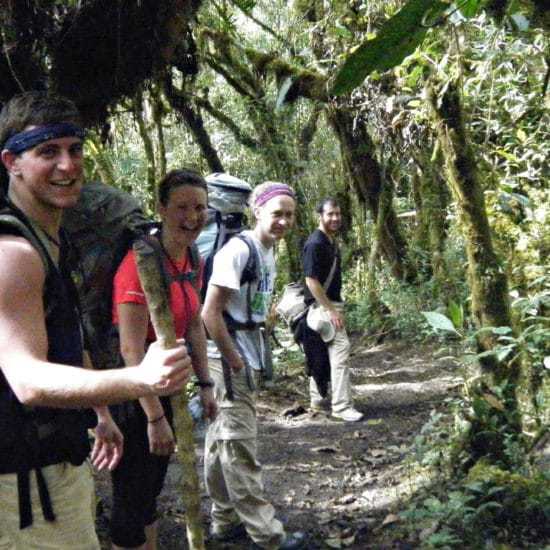 Peru
Explore the Sacred Valley's fascinating landscapes with the Machu Picchu Jungle Trek and Inca Trail. On this adventure you will bike, hike, and zipline your way through the Andean Mountains to the green valleys and jungle below. You will immerse yourself in the rich culture that surrounds Machu Picchu and the ancient Incan paths leading to it. This is an experience you won't soon forget!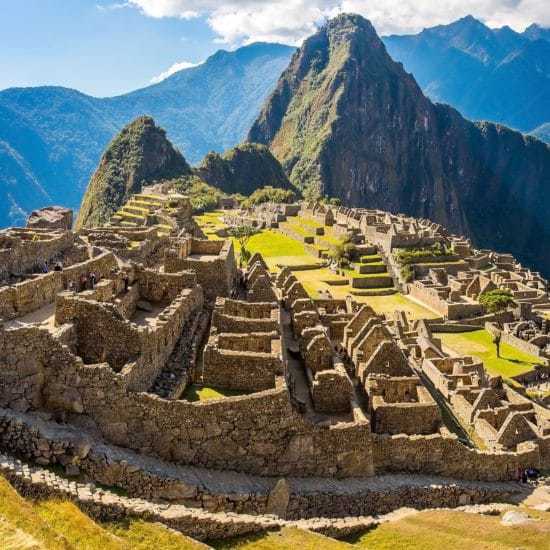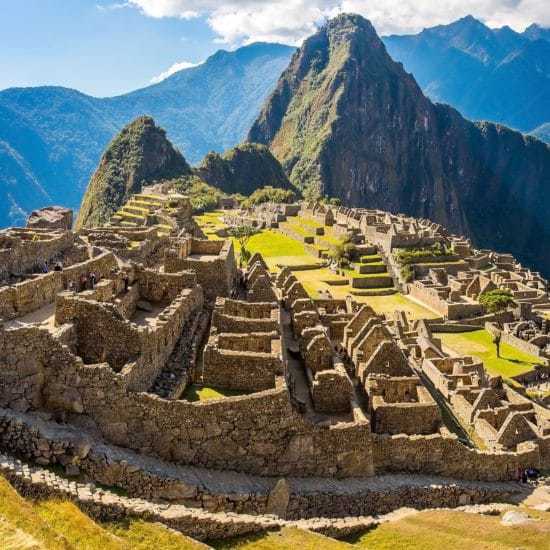 Peru
On this two day Sacred Valley tour from Cusco and Machu Picchu experience you get to immerse yourself in the culture of the Sacred Valley. Explore the extraordinary Incan ruins, tiny villages, Pisac Market and so much more! Departing from Cusco, you will hop from town to town in the Sacred Valley on your first day, then spend the second day exploring the majestic wonder of the world with a Machu Picchu tour.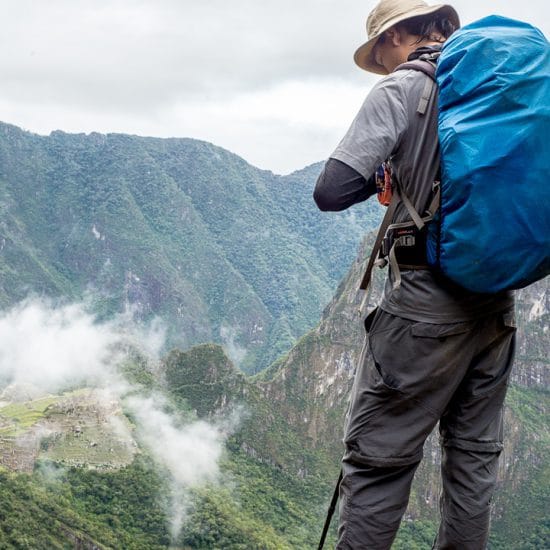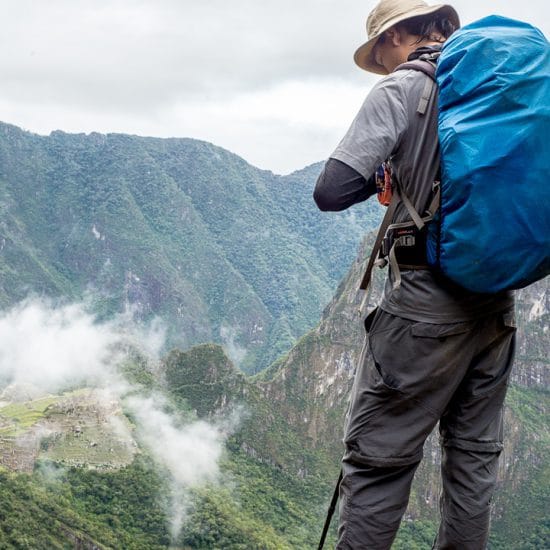 Peru
The Classic Inca Trail Trek Machu Picchu is one of the most famous trekking routes in the world. It's just one example of the 40000 kilometres of road built by Inca's some 500 years ago. The traditional (or classic) Inca Trail tour starts in the Sacred Valley and finishes in the jungle region, passing through a range of vegetation types, making you feel like you've passed through a multitude of biospheres to reach your goal. A once in a lifetime opportunity, your experience will be made all that more important…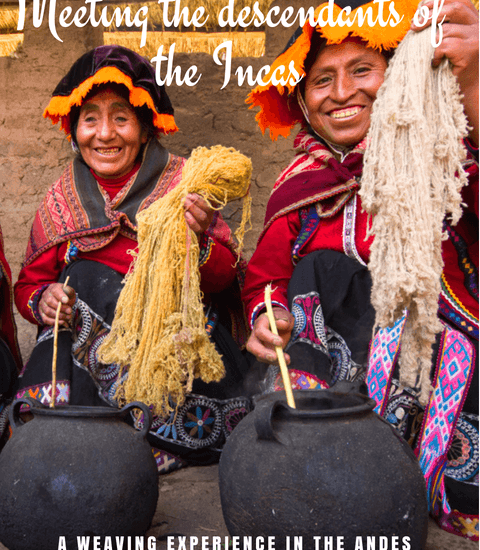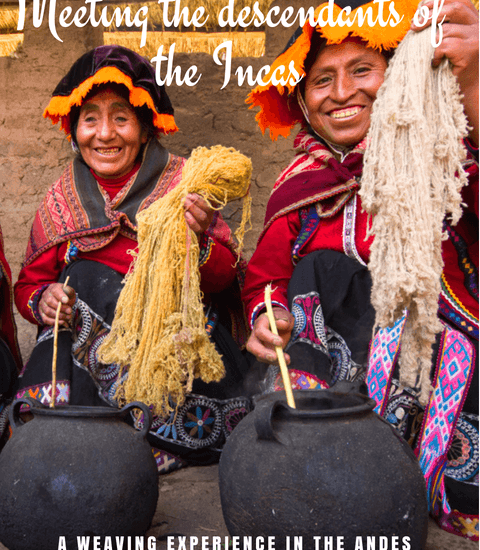 Peru
It's a Cusco Tour to be savored. It's a rare opportunity to be welcomed into an ancient Incan community. It's even rarer still, be to taught archaic traditions in weaving and cooking. But you're in luck, as this amazing opportunity comes presented to you by the Amaru people, high up in the hills of the Sacred Valley. Join them for a day as you learn of their weaving and textile tradition, from the shearing of the sheep for wool to its natural dying process. And after working up a hunger,…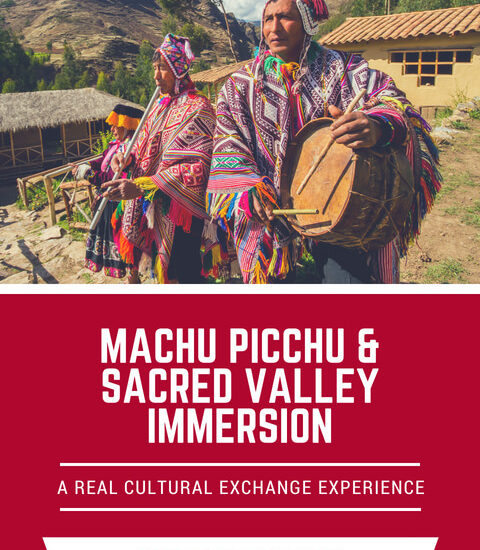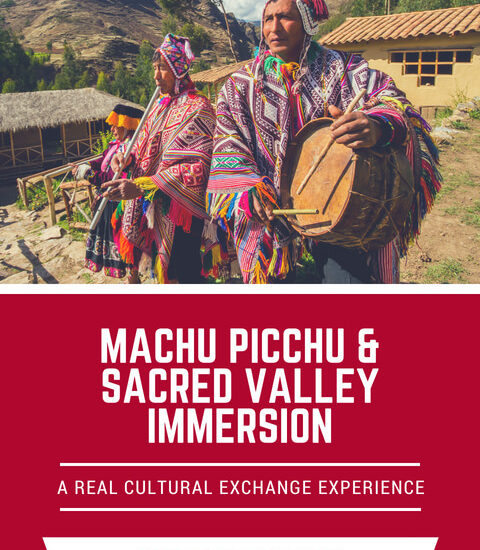 Peru
Delve into life as it was lived by the Incas as you leave their capital and enter the Sacred Valley. Starting at the town of Pisac, you'll enjoy an introduction to the skills and craftmanship of the ancient empire, visiting ruins that once protected the entrance to the valley. You'll enjoy a day of local immersion, meeting and interacting with an indigenous community whose traditions have remined unchanged for hundreds of years, before finally exploring one of the new seven wonders of the world, Machu Picchu.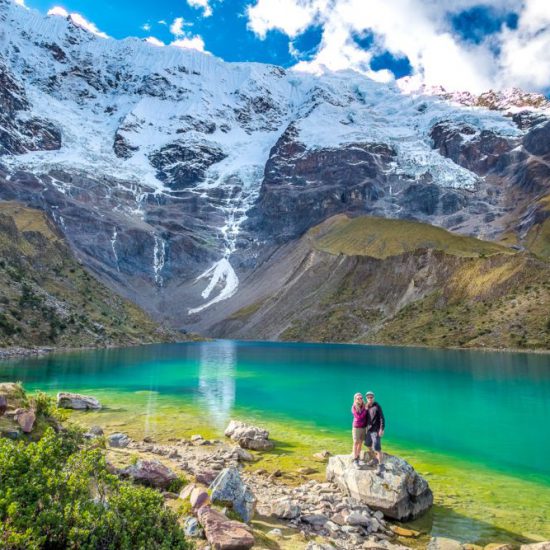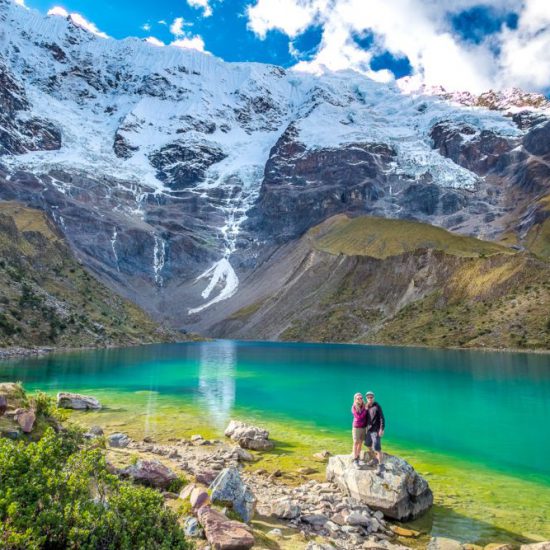 Peru
Salkantay Trekking to Machu Picchu you will enjoy amazing views like Humanity lake , Salkantay Mountain and of course , Machu Picchu!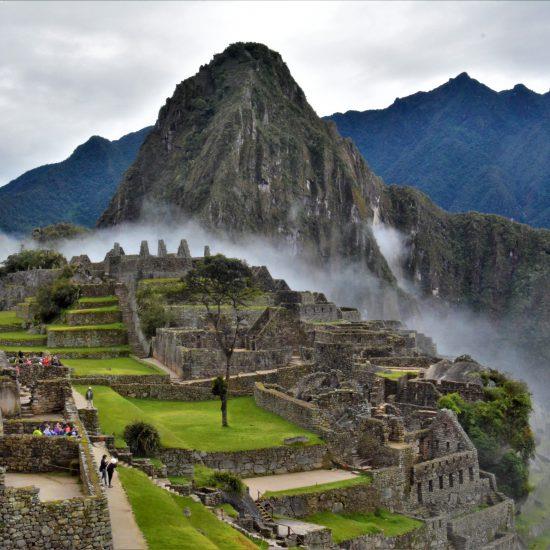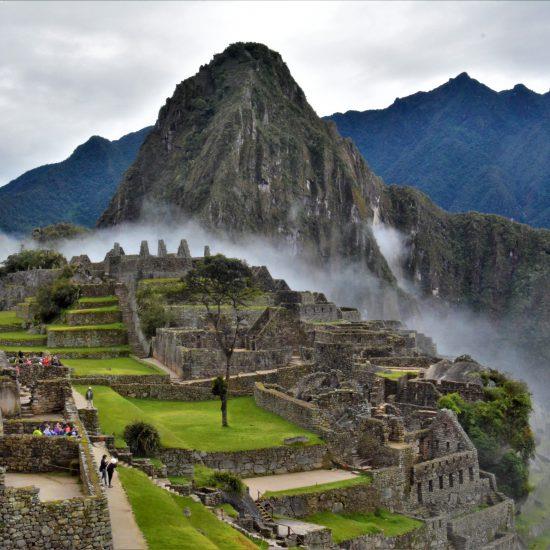 Peru
Our 2 Day Inca trail itinerary is perfect for those who are short on time. Your 2 day hike to Machu Picchu includes a full day of trekking along the classic route, a guided tour of the citadel itself and accommodation in a hotel, rather than a tent! Your trek will take you through the cloud forest, past fascinating archaeological sites, and finishes at the Sun Gate for that much-anticipated first glimpse of Machu Picchu.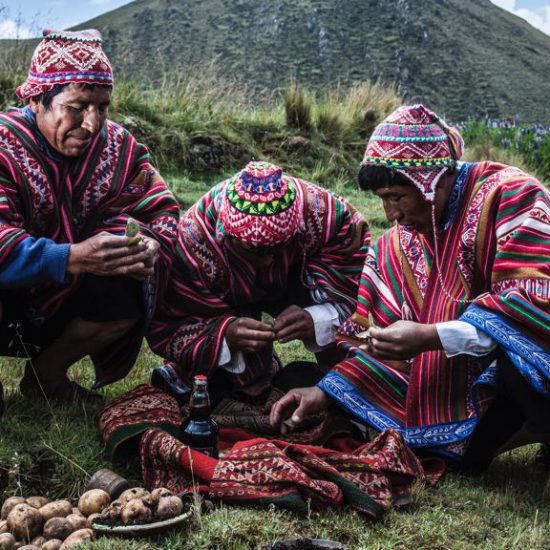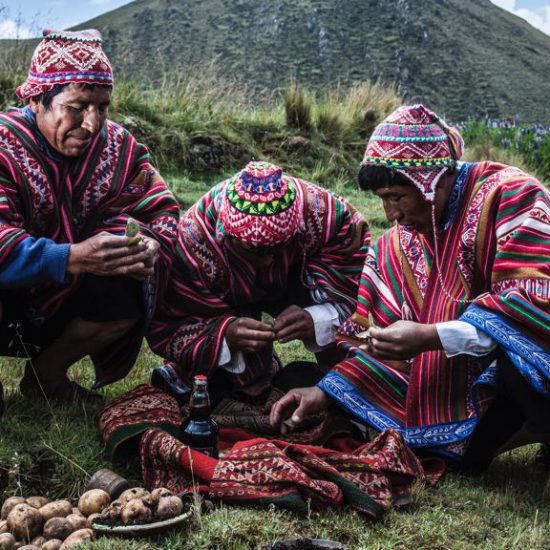 Peru
Few people know that the classic Inca Trail trek is only one of myriad ancient routes to Machu Picchu. For those keen to avoid the crowds of the classic trail (and also the necessity of sleeping in a tent!), the Lares Trek is an excellent alternative. Following the ancient Inca weaver's route through the remote Lares Valley, this trail boasts sparkling Andean lakes, fabulous mountain scenery and cultural encounters with isolated indigenous communities. However, the best part of this innovative Inca trail experience is that each day, you can "choose…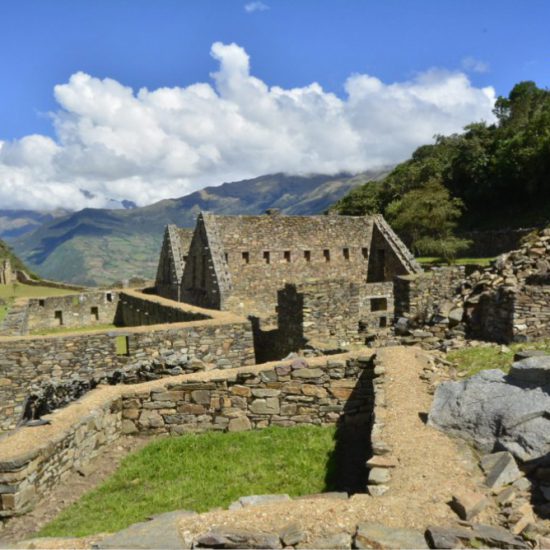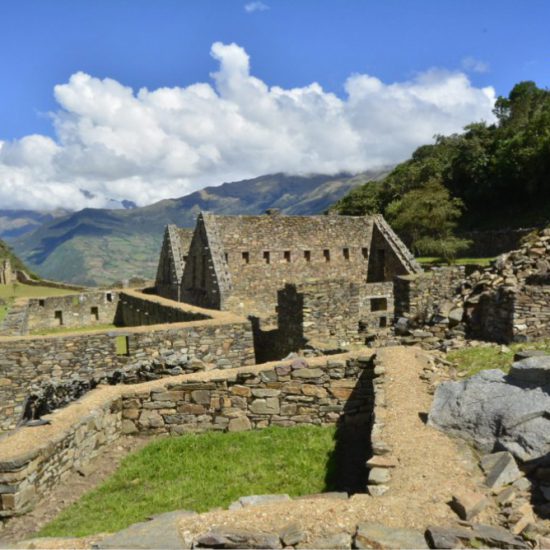 Peru
The Choquequirao Machu Picchu trek is best described as a pilgrimage, suited to those for whom Machu Picchu isn't simply another box to be ticked, but instead a real bucket list destination to be appreciated and enjoyed. This off the beaten path trek is the perfect addition to your custom Peru tour! Choquequirao is sometimes described as Machu Picchu's "sister city". However, a significant difference between the two is that Choquequirao is seldom visited, so it offers a fantastic opportunity to visit a real "lost city"! The Peruvian government is…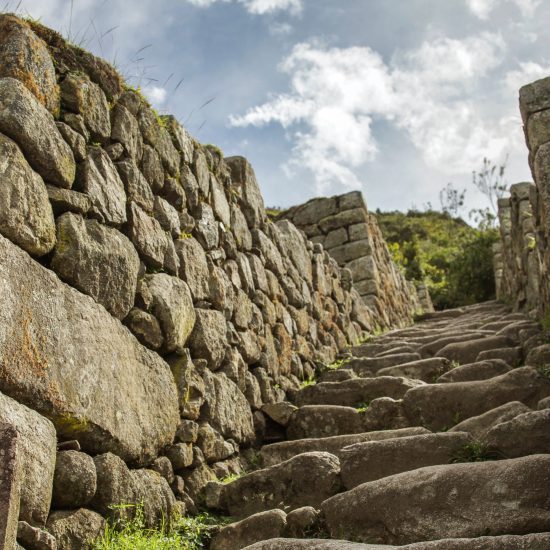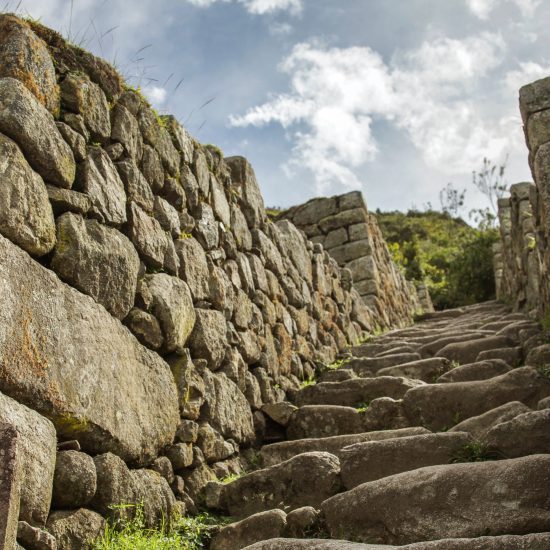 Peru
Machu Picchu is the stuff of dreams. And bucket lists! No wonder it was named World's Leading Tourist Attraction for 2017 by the World Travel Awards. There are many ways to visit this fascinating destination that has been capturing the imagination of visitors for year. One way is by doing the incredible Inca Trail trek. But how do you find the right Inca trail booking, especially if you are limited on time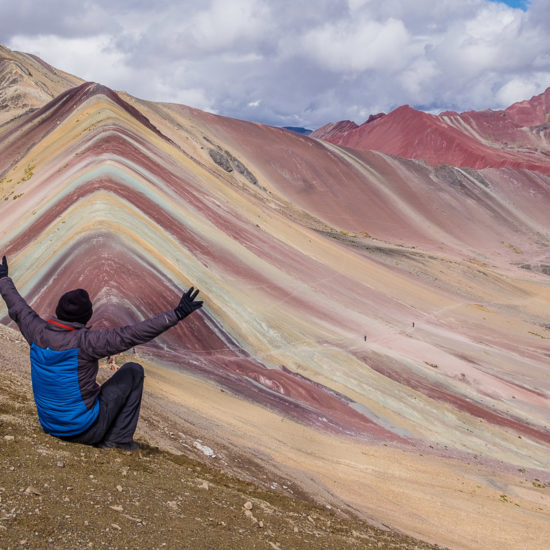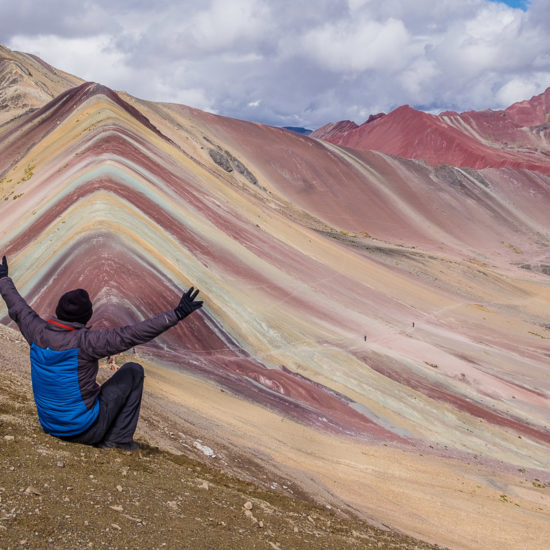 Peru
The rainbow mountain tour, is quite simply, a breathtaking, natural wonder. Our one-day trek, to the peak, known to the locals as Vinicunca, begins and ends in Cusco. Throughout the day, you'll encounter glaciers, snowcapped mountains, pristine rivers and lakes. Your trip culminates in the literal high point of your trek, the summit of mystical Rainbow Mountain. You'll eat your gourmet lunch amongst the spectacular scenery, with herds of alpaca roaming this magnificent landscape, dotted with quaint villages. Book a private tour online now to conquer one of Cusco's most…