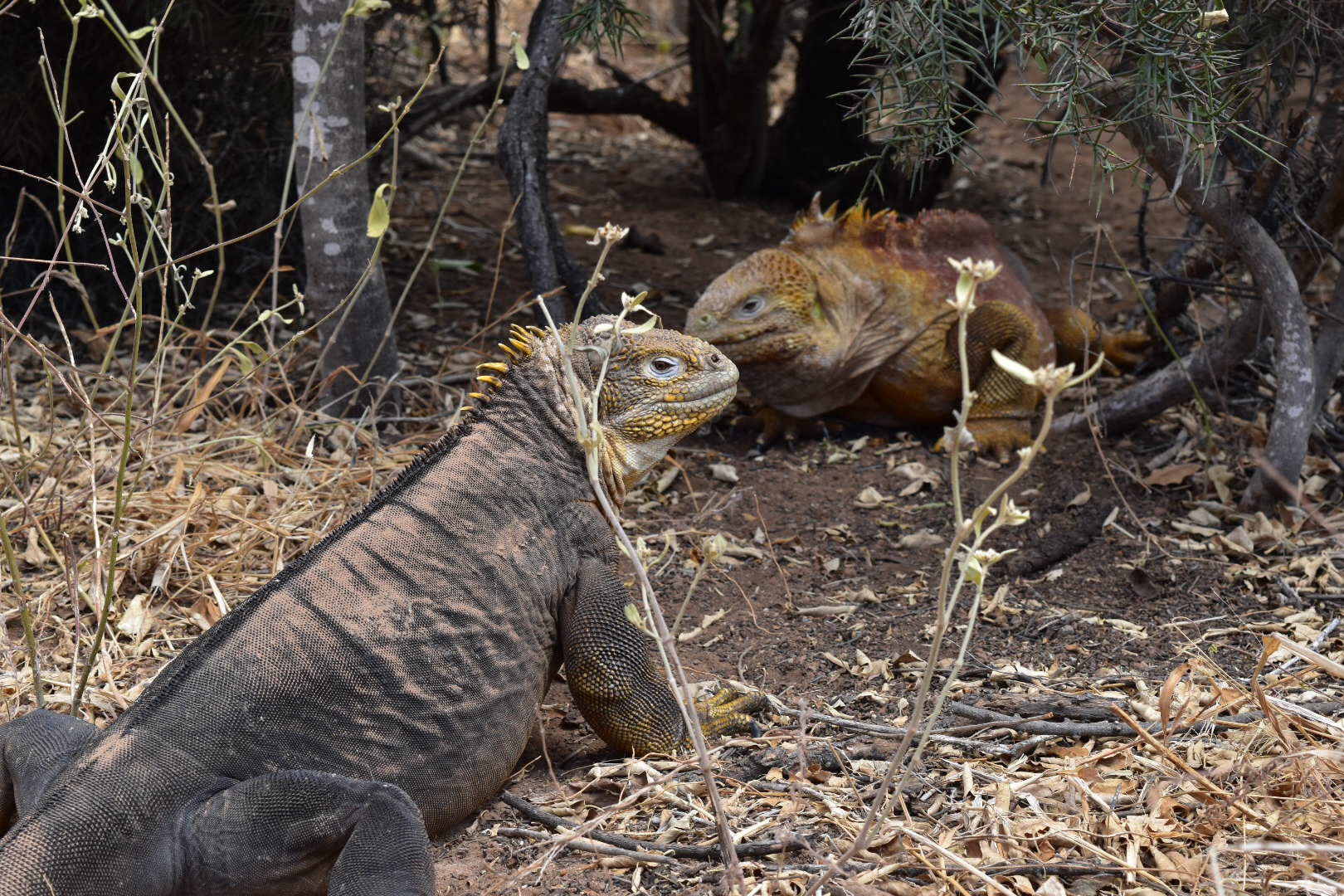 Galapagos Islands tourism is big business.
You see, there's nowhere on earth like the Galapagos Islands.
The world has got many remarkable cities, beautiful mountains and so much jungle and rainforest that it provides the whole planet with oxygen.
There are nice beaches, beautiful countryside, wild Serengeti.
But there's nowhere like the Galapagos Islands.
The Galapagos Islands tourism industry is geared up for would-be naturists, explorers and adventurers to come and discover what there is to see.
Here, at the confluence of three oceanic currents, 1000 kilometres (600 miles) from continental civilisation, sit an island range – the product of volcanic and seismic activity that continually renew the islands – that is a treasure trove of mother nature's finest work.
As you may well know, the Galapagos is where Charles Darwin perceived, through observing the flora and fauna of the islands, that an epochal process was taking place that was altering and adapting the wildlife to its environment.
And then he wrote 'On the Origin of Species'.
Today, the islands are still much as Darwin found them, with the minor addition of human inhabitance and a thriving tourism industry.
In addition, the islands are now a UNESCO World Heritage site and hence the Galápagos National Park authorities keep them well preserved.
Whether via luxury cruise ships or land-based hotels, a vacation to the Galapagos Islands is always unique and always special.
There's nowhere else like it.
How to get to the Galapagos Islands?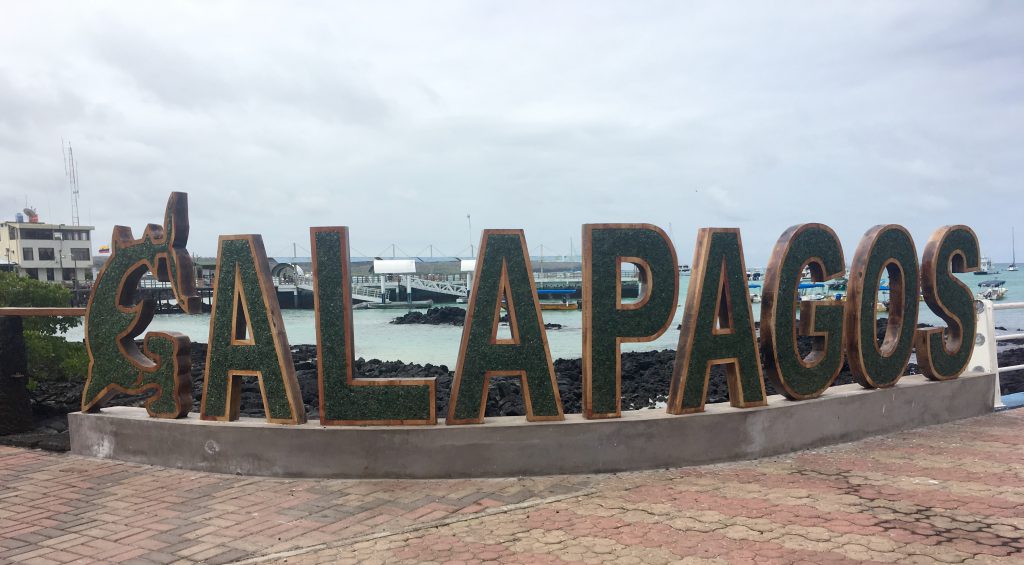 One of the first decisions you must make, having decided upon partaking in some Galapagos Islands tourism, is whether to approach by sea or by air.
You can book a cruise to take you from the mainland to the islands, or you can fly in and embark on a cruise from one of the main islands.
Alternatively, you can fly in and base yourself from a hotel, avoiding the cruise option altogether.
Flights from Ecuador to the Galapagos Islands
There are two cities that you can fly from to the Galapagos Islands: Quito and Guayaquil. Flights leave several times a day and are abundantly available. Note: You can only reach the Galapagos Islands from Ecuador.
Of the two cities, Quito and Guayaquil, it is advisable to fly from Quito. The centre of Quito  is also a UNESCO World Heritage site, and the city in general has good hotel options and a wide variety of tourist attractions and museums meriting a visit in itself. On the other hand, Quito is at 2700m (9000ft), so those with an aversion to high altitudes may prefer Guayaquil.
Galapagos Islands tourism – Islands and attractions
Santa Cruz island
Las Bachas – a white sand beach where you can see nesting turtles.
The highlands – here you can walk with giant turtles.
San Cristobal
Las Loberias – a picturesque little cove where you can see iguanas and sea lions.
 Isabela
James Bay – an entry point to explore the flora and fauna of Isabela island.
Urbina Bay – the wonder of swimming with sea lions!
 Fernandina
Punta Espinosa – an excellent spot for marine iguanas.
Genovesa
Famous for its abundance of unique birdlife, including red-footed boobies, Nazca boobies and frigate birds.
Take a cruise to the Galapagos Islands
When indulging in some Galapagos Islands tourism, early on you will need to decide whether to base yourself on land or on a boat.
Both have their advantages, but for those with a sturdy constitution that can handle 5 – 8 days at sea, a cruise offers the best possibilities to explore all that Galapagos Islands tourism has to offer.
The cruises will set off on a fixed date and for a fixed duration – usually five to eight days.
The great advantage of taking a cruise ship (as opposed to basing yourself at a hotel) is that you do not have to spend precious time travelling to each destination island.
These journeys are typically take place at night, so you will be at your destination by the time you wake up.
Furthermore, due to this advantage, cruise ships can visit all the islands and islets of the Galapagos, including those beyond the reach of land-based trips.
Certain cruise ships are designed specifically for scuba diving and therefore offer unrivalled access to these most remote islets.
Out here, the deep, cold currents offer quality time with manta rays, whale sharks, sunfish and even hammerhead sharks.
Galapagos Islands Tourism – Basic information
There are 20 islands of the Galapagos, each being at least one kilometre (0.6mi) across, with seven small and 13 main islands.
And then there are numerous islets; small and uninhabited, but perfect for visiting to see what creatures they host.
The three main populated islands are:
Isabela is the largest in size, however is only the third most populated island.
Santa Cruz is the second largest, but it is the most populated and contains the best infrastructure.
San Cristobal island serves as the capital of the Galapagos Islands and it is here that you will find the government infrastructure.
It is also here that you will land if you fly in.
You will likely stay on Santa Cruz or San Cristobal, and look for a hotel near the port, to save transport time when heading for the boats each morning.
When is the best time for Galapagos Islands tourism?
There is no 'bad time' of year when it comes to Galapagos Islands tourism.
Every single day is the best time to visit.
Each season brings with it its own charms.
Some creatures are only present on the islands seasonally, in which case if you desire to see something specific it would be wise to check with your tour operator.
June through to December are the cooler, drier months.
The weather is generally a bit more grey and a light, misty rain is possible.
January through to May and warmer and wetter, but these climate conditions are more dynamic and the wildlife often responds.
March and April tend to be the hottest and wettest months, with August the coolest.
In addition, the cool, dry months bring with them cooler ocean currents, which can require a wetsuit, but in turn they bring in plankton, and the marine life which feasts on it.
More information can be discerned here.
Which Galapagos islands are the best to visit?
The three main islands are San Cristobal, Santa Cruz and Isabela.
San Cristobal is the closest thing to regular civilisation on the Galapagos Islands, with a small town.
But it also has great scuba diving at Kicker Rock Islet, where you can swim with stingrays, sharks, octopi, barracudas among other hazardous marine life.
Wildlife enthusiasts will find red-footed boobies on Genovesa island, while Española island is bursting with the waved albatross, the Galapagos hawk, nazca, sea lions, marine iguanas and blue-footed boobies.
Furthermore, Fernandina and Isabela are home to flightless cormorants and at North Seymour it's possible to see the mating and nesting of frigate birds, blue-footed boobies and a unique species of land iguana.
Galapagos Islands Tourism – What to do
Boat trips
Scuba diving
For dedicated scuba diving, there are a few boats that cater almost exclusively for this activity.
The Galapagos Sky, Galapagos Aggressor III, Humboldt Explorer, Galapagos Master, and Nortada are dedicated boats for scuba diving trips.
They venture as far as the remote northern islands and the fabulous diving therein.
Where to stay on the Galapagos Islands?
If you stay on land, you will most likely either stay on Santa Cruz or San Cristobal islands.
Luxury Accommodation:
Spoil yourself with a little bit of luxury
One way to experience the very best of Galapagos Islands tourism is with a luxury charter yacht.
The HMS Beagle, named after the legendary ship that conveyed Charles Darwin to the islands in 1835, is a 32m/105ft yacht that operates the Galapagos Islands.
This boat visits all the most important islands, and guests can disembark for guided tours of each one.
Many islands offer opportunities of exploration, others of beach time, more with snorkelling and so forth.
The HMS Beagle also comes equipped with four kayaks for further ocean exploration.
More information can be obtained here.
Pin this post!