Fully Experience Local Life on Lake Titicaca
Navigate the largest lake in South America and experience local life on this unforgettable Lake Titicaca tour from Puno. Visit unique communities filled with important ancient traditions that are still practised today. Become part of a fascinating rural village when you take your place as a member of a new local family. Experience an everyday Quechua life as you walk through this enchanting setting, mingling with the local inhabitants. Learn about beautiful textiles and after a light trek, take in views of the stunning lake and agricultural terraces that surround you.
Lake Titicaca Tour from Puno to Experience Local Life – Highlights:
Local Life on Lake Titicaca Tour from Puno – Itinerary Overview:
PRIVATE SERVICE
Please see the "Tour Plan" tab for the the full itinerary for the Local Life on Lake Titicaca Tour from Puno.
Day 1 | Puno to Lake Titicaca: Venture on this remarkable Lake Titicaca tour from Puno. After arriving at the lake, you'll have the opportunity to visit Uros. Travel on to Llachón where Quechua Peruvians still practice a traditional lifestyle. Here, you will experience a local meal and have the chance to shop handmade Peruvian textiles before a comfortable homestay.
Day 2 | Lake Titicaca to Puno: After an indigenous breakfast, embark on a short hike to Cerro Carus for tremendous views of the lakeshore and agricultural terraces. In the afternoon, you'll have the chance to sail over the world's highest navigable lake on a local fisherman's boat before returning back to Puno.
INCLUDED
NOT INCLUDED
To learn more about Puno and Lake Titicaca, read our ultimate travel guide here.
Important Information:
We recommend you to book at least 3 weeks  in advance.
If you have any extra question about this tour please contact us or chat with us via what's app 00 51 974 944 016
Why book with us
Travel voucher & contact details:
You will receive an electronic voucher via e-mail once your booking is confirmed.
Zero Change Fees Policy:
If after your booking has been confirmed , you wish reschedule your trip to an alternate departure date , you may do so subject to availability.If the change is requested 30 days or more prior to the original trip departure , no change fees will be charged. Zero change fees also do not apply for Classic Inca trail 4 days or  Inca Trail 2 days.
Book Now Pay Later
Simply pay an initial deposit per person and pay the rest later.
You must pay the balance no less than 45 days before the departure date.
You don't need to miss out – JUST BOOK NOW PAY LATER!
Departure

Puno / Puno

Departure Time

7:30 am

Return Time

5:00 pm

Include

Transport

Entries

Accommodation

Tour guide

Meals

Activities described in the itinerary

Not Included

Domestic flights

Travel Insurance
1
Day One: A warm welcome to Lake TIticaca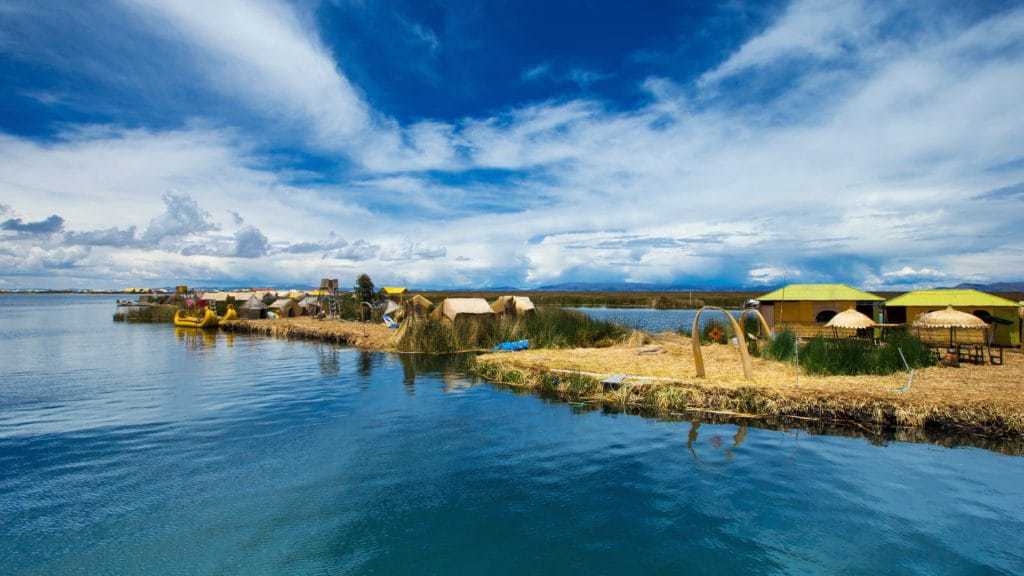 After an early pick up from your accommodation, you begin your exciting Lake Titicaca tour from Puno by heading out on a motorboat excursion to traverse the blue waters of the lake. Straddling the border of Peru and Bolivia, this is the largest lake in South America. The first destination of the day, at your request, will be Uros, a unique cluster of floating islands. From Uros, your next stop is Llachón, a pretty rural village located in the peninsula of Capachica. This peninsula offers fantastic views of the lake and short hikes to surrounding hills with beautiful lookout points and ancestral ceremonial centers. About 1300 inhabitants are spread out over the peninsula, belonging to the ethnic group of Quechuas. They are mainly farmers, fishermen and artisans. Spend your time mingling with the locals, checking out the textiles they produce, visiting family houses and tasting delicious food of the region. This is a unique opportunity to have an authentic look into the lives of Quechua Peruvians, who still continue thousand-year-old traditions, while also practicing sustainable and responsible tourism.
Inclusions:
Transfer from accommodation in Puno to the port
Visit Uros Island  in private service
Transfer from Uros to Llachon community
1B, 1L, 1D 
Overnight with a local family. You will have your own bedroom.
Local activities like fishing with sail boat, hiking and weaving with your host family.
Kayak available as a optional activity (3 hours ) - US$70.00 per person
2
Day Two: Hike to Cerro Carus for uninterrupted lake views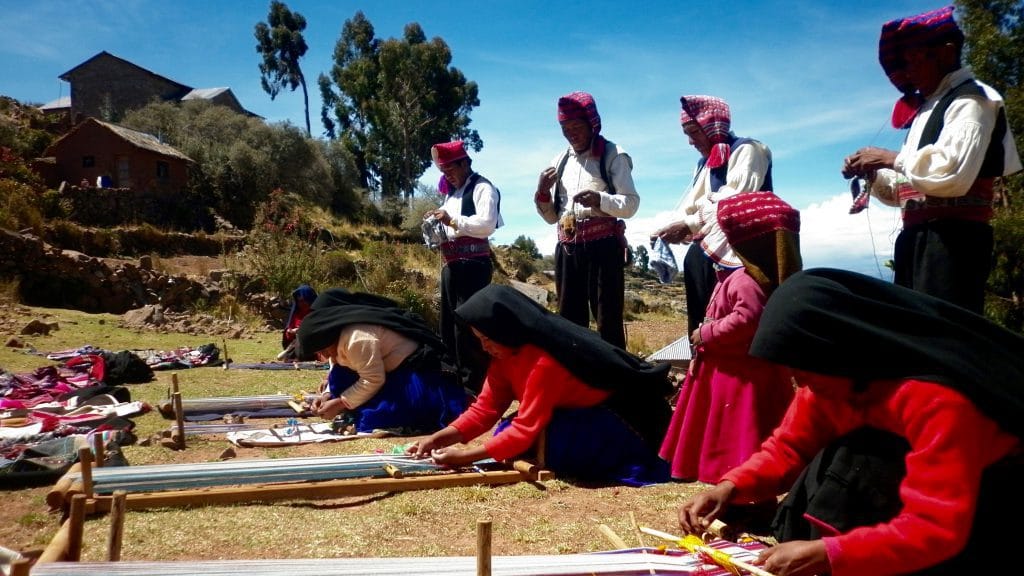 This unique Lake Titicaca tour from Puno continues as you enjoy the finest indigenous breakfast and take the opportunity to learn more about unique traditions while conversing with members of your host family. You can choose one of these activities to do today:
Activity A:
 You will travel back in time, before getting ready for a fascinating 90-minute hike to Cerro Carus, a place enchanted with ancient ceremonial traditions. Upon arriving at the top, you are greatly rewarded for your efforts with a view of the beautiful lakeshore and the agricultural terraces of the peninsula of Capachica. Here you can truly admire the impressive vastness of Lake Titicaca. From Cerro Carus, you will head towards Chucarillo, on the Titicaca lakeshore. Sail over the world's highest navigable lake on local fishermen's boats, an experience you will never forget. After lunch, you will retrace your steps by water to Puno.
Activity B: 
After breakfast , you will continue  by motor boat to the famous Taquile Island, where you can learn more about this unique island and discover their fascinating ancient traditions . Lunch will be served in a restaurant managed by locals. Return to Puno.
Inclusions:
Private boat to Taquile or return to Puno
Visit Taquile Islands or do more activities in Llachon
Private tour guide (English-speaking guide)
1B, 1L, 1D
Transfer back to Puno
Our Gallery
Overnight homestay experience on Local Life Lake Titicaca Tour from Puno
Pie experiences reviews and Score Breakdown
Your opinion is important to us! Here at pie experiences we greatly value your feedback, because thanks to your comments we can create more fascinating itineraries and confirm that we are doing an excellent job. Many of our clients also choose to post handy tips and advice about their travels. It's great to know what to expect on a pie experiences tour before you go, so thank you for sharing your experience!