Machu Picchu & Sacred Valley Immersion Tour Package
Delve into life as it was lived by the Incas as you leave their capital and enter the Sacred Valley. Starting at the town of Pisac, you'll enjoy an introduction to the skills and craftmanship of the ancient empire, visiting ruins that once protected the entrance to the valley. You'll enjoy a day of local immersion, meeting and interacting with an indigenous community whose traditions have remined unchanged for hundreds of years, before finally exploring one of the new seven wonders of the world, Machu Picchu.
Highlights of the Machu Picchu and Sacred Valley Tour Package
Itinerary Overview:
Please click the "Tour Plan" tab for the complete Machu Picchu and Sacred Valley Tour itinerary.
Day 1 | Cusco to Aguas Calientes: With this Sacred Valley tour package, you will experience more than just Machu Picchu. Depart Cusco to explore the ruins at Pisac before visiting the Amaru village for a community-based tourism experience. Discover living culture by learning about the traditional dyeing and weaving process for Peruvian textiles before taking an exciting train ride through the Andes to Aguas Calientes.
Day 2 | Aguas Calientes to Cusco via Machu Picchu: Wake up early to explore the incredible ruins of Machu Picchu. On a private guided tour, you'll get an in-depth look at the site's history and significance before exploring at your own pace. In the evening, you will return to Ollantaytambo by train and to Cusco by private transfer.
INCLUDES
NOT INCLUDED
Important Information:
We recommend you book this tour at least 3 weeks  in advance.If you have any extra question about this tour please contact us or chat with us via what's app 00 51 974 944 016
Why book with us
Travel voucher & contact details:
You will receive an electronic voucher via e-mail once your booking is confirmed.
Zero Change Fees Policy:
If after your booking has been confirmed , you wish reschedule your trip to an alternate departure date , you may do so subject to availability.If the change is requested 30 days or more prior to the original trip departure , no change fees will be charged. Zero change fees also do not apply for Classic Inca trail 4 days or  Inca Trail 2 days.
Book Now Pay Later
Simply pay an initial deposit per person and pay the rest later.
You don't need to miss out – JUST BOOK NOW PAY LATER!
Departure

Cusco / Cusco

Departure Time

7:30 am
1
Day One: See Inca traditions upheld in the work of the Amaru community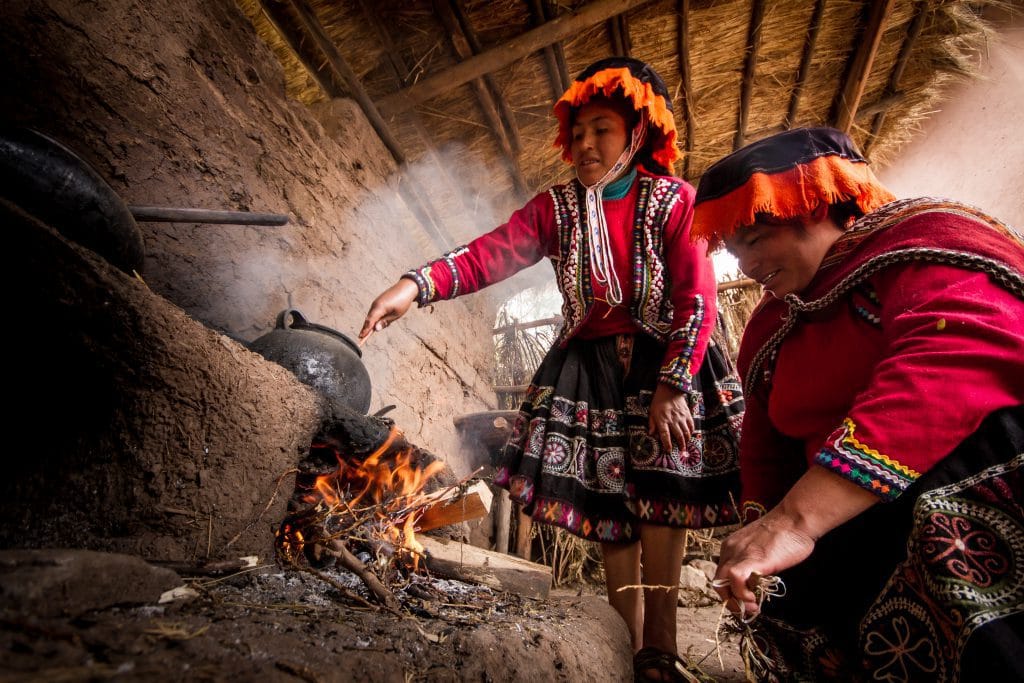 Your day will start after breakfast as you're collected from your accomodation in Cusco. Private transport will take you through the initial hills of the Sacred Valley to Pisac, a charming traditional town nestled in the depths of green, sloping mountains. Though Machu Picchu is the most famous of the Inca ruins, it is vital to consider all traces of the vast empire in order to concieve its importance. In light of this your first stop will be the ruins at Pisac. Believed to guard the southern entrance to the Sacred Valley, climbing to the terraced ruins will offer a fascinating introduction to the motives and craftwork behind what was once the world's largest empire. Learn how the sun and natural elements informed the lifestyles of the Incas, before meeting some of its surviving descendents. The Amaru community- a 45 minute drive from Pisac- are made up of less than 200 families. Holding Quechua as their mother tongue and main language, these noble people have kept traditions past down by their ancestors as crucial to their way of life. You will learn from them the process of weaving and textiles, seeing how thread and dye is made directly from the land around them, before sharing perhaps the most organic lunch you will have tasted in your life. After eating you will bid farewell to the heirs of the Inca Empire and continue on through the Sacred Valley to the town of Ollantaytambo, where you'll be boarding a train toward Aguas Calientes. This two hour ride begins in the Andean highlands, journeying through a changing landscape where you will end in the jungle environment that surrounds Machu Picchu. You'll be spending a night here, resting in a 3* hotel before witnessing the most famous remnant of the Inca Empire early the next day.
Inclusions :
Private transport 
Visit Pisac Inca ruins
Tourist ticket
Lunch with local community
English - Quechua speaking guide
Train Ollantaytambo - Aguas Calientes
Accommodation in Aguas Calientes - Tierra Viva *** or similar
2
Day Two:Exploring the ancient citadel of Machu Picchu
Inclusions :
Breakfast
Bus up & down to Machu Picchu
Entrance to Machu Picchu
English speaking guide
Train Aguas Calientes - Ollantaytambo
Private Transport from  Ollantaytambo to Cusco
Having previously discussed your arrival time with your guide, you will be collected from your hotel for a day of discovery. Taking the bus up to the site, feel the excitement rising as you consider the thoughts of Hiram Bingham, the explorer who first made public what is now one of the new Seven Wonders of the world. On arrival your guide will take you on a full immersion, two and a half hour private tour. Take in every inch of what surrounds you, from the low hanging clouds that make this ancient site even more ethereal to the local llamas who call this place home. After learning about the significance of the citadel's remains on your tour, you'll be able to fully lose yourself, wandering around at your own pace. Contemplate your surroundings. The weight of your recent experiences, from visiting to Pisac to meeting the Amaru community will no doubt make your visit to Machu Picchu an entirely unique experience. In the afternoon you'll take the train back to Ollantaytambo. Private transport will be waiting to take you back to Cusco, where you're sure to return with an entirely new perspective on Peru.
Tour Location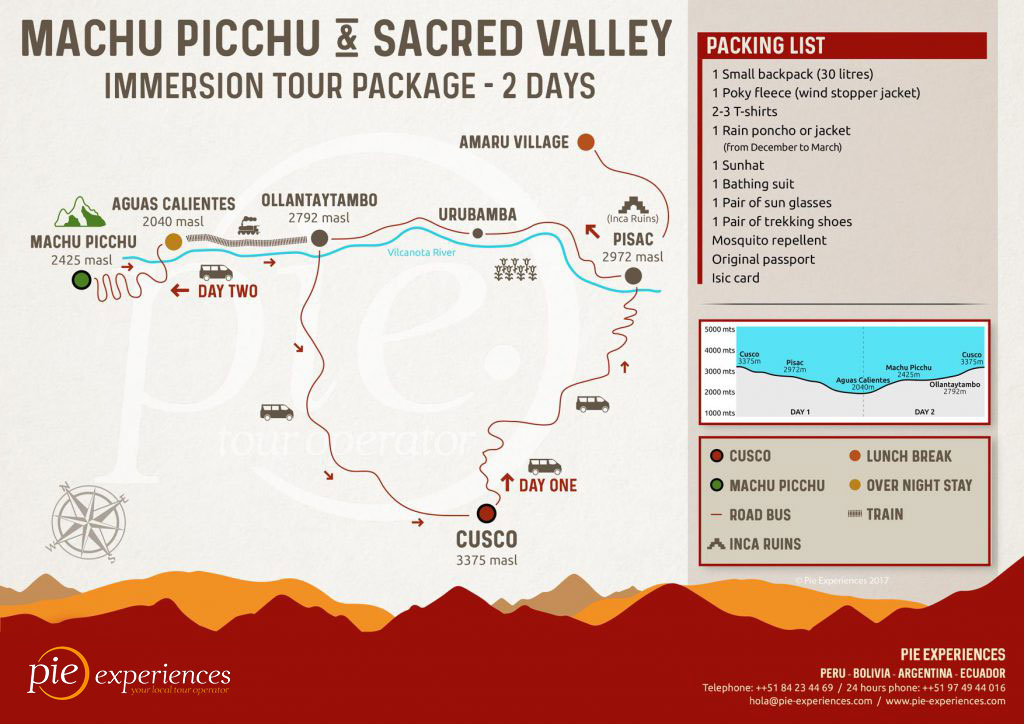 Pie experiences reviews and Score Breakdown
Your opinion is important to us! Here at pie experiences we greatly value your feedback, because thanks to your comments we can create more fascinating itineraries and confirm that we are doing an excellent job. Many of our clients also choose to post handy tips and advice about their travels. It's great to know what to expect on a pie experiences tour before you go, so thank you for sharing your experience!