Best Inca Trail Tours to Machu Picchu
The Inca Trail tour might just be the most famous of all the trails – both Inca Trail tours and non-Inca Trail tours alike – in the world. Known by trekkers, historians, non-Peruvians and Peruvians alike, walking the way of the Incas is one of the most famed of the tours in Peru.
For this reason, this awe-inspiring trek is one of the most over subscribed. Due to there being a limited number of trekkers allowed on the path a day, ensuring your place on an Inca Trail tour means booking well in advance.
We invite you to read our post  dedicated to Machu Picchu & treks  to Machu Picchu
Book with a Top Tour Operator
If you're considering this once in a lifetime experience, make sure you book with a top Inca Trail tour operator. At Pie Experiences we're responsible for handling a variety of Peru tours, and are excellently placed to ensure you get the best out of an Inca Trail tour. From the moment you land in Peru right up to your first glimpse of Machu Picchu, trust us every step of the way.
Embark on the adventure of a lifetime as you delve into the beauty of the Inca trail, voyaging on foot through the world famous Peruvian Andes and ending at the arguable highlight of Peru, Machu Picchu. Our Inca Trail tours to Machu Picchu are Sustainable Travel Certified and guarantee quality services. With years of quality vacation experience, it is in our absolute interest to ensure your Inca Trail tour is unmatched in ease and quality.
Inca Trails  Tours to Machu Picchu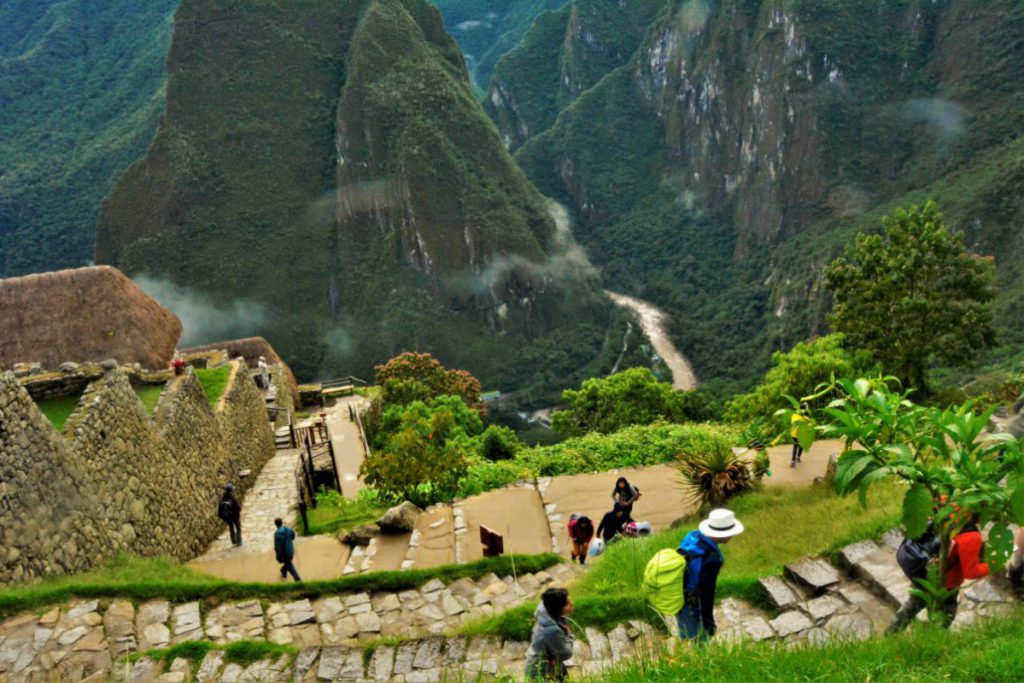 Our two-day Inca trail itinerary is perfect for those who are short on time. Your Inca trail "taster" includes a full day of trekking along the classic route to Machu Picchu, a guided tour of the citadel itself and accommodation in a hotel, rather than a tent! Your trek will take you through the cloud forest, past fascinating archaeological sites, and finishes at the Sun Gate for that much-anticipated first glimpse of Machu Picchu.
More info about this trek here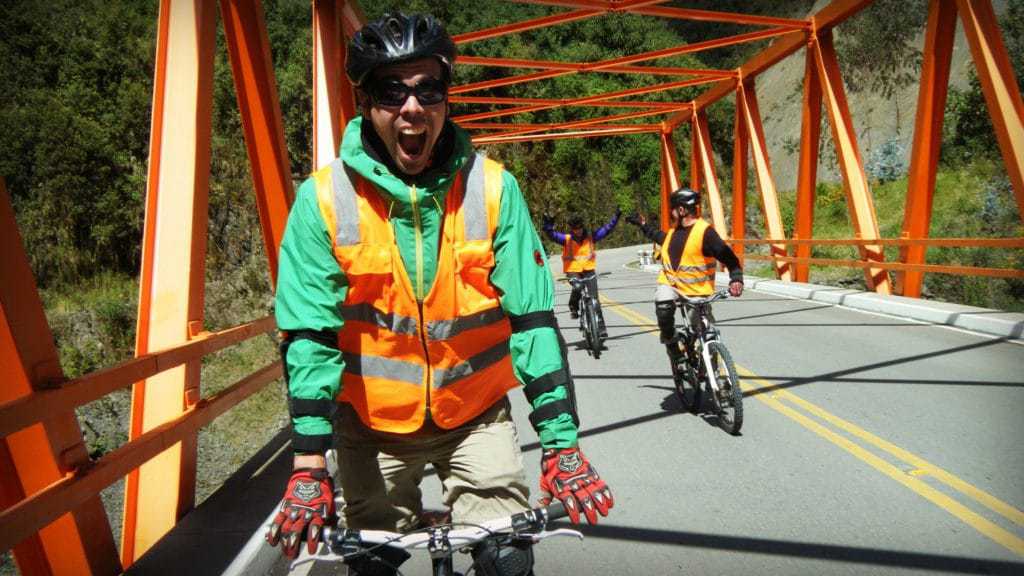 For the adventurous trekker, there is the Inca Jungle Trek to Machu Picchu, taking 4 days and 3 nights. Day one begins with a morning of downhill biking, descending 2,000 metres down some hair-raising mountain roads and switchbacks. This is fun way to get to Machu Picchu.
In the afternoon the group dons life jackets and hops into rafts and battles the Urubamba river rapids. Day two involves some hardcore jungle trekking along an authentic Inca trail, and on the third morning the group will attach themselves to high-tensity steel cables and zip-line back and forth across a canyon. In the afternoon you will hike to Aguas Calientes, and on the final day will be the exploration of Machu Picchu.
More info about this trek here
We invite you to read our post dedicated to the Inca Jungle Trail to Machu Picchu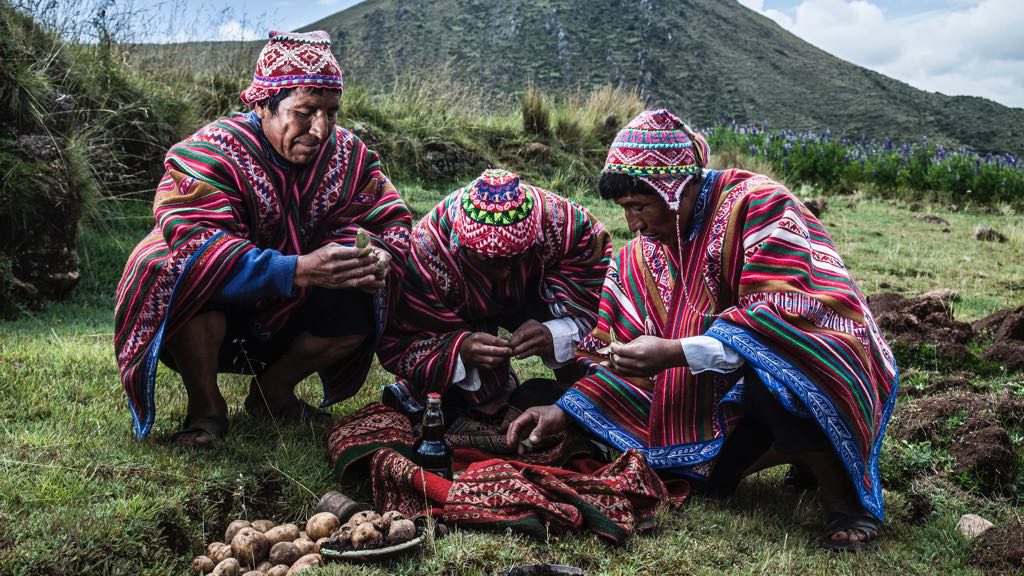 If a visit to hot springs are something you'd like to do on an alternative Inca trail tour, then the Lares trek to Machu Picchu could be a wonderful opportunity for you. At 33 kilometres in length, you begin your trek with a muscle-relaxing soak in the Lares thermal baths, before a 3 day hike that allows lakeside camping and the opportunity to pass through communities barely touched by time.
More info about this trek here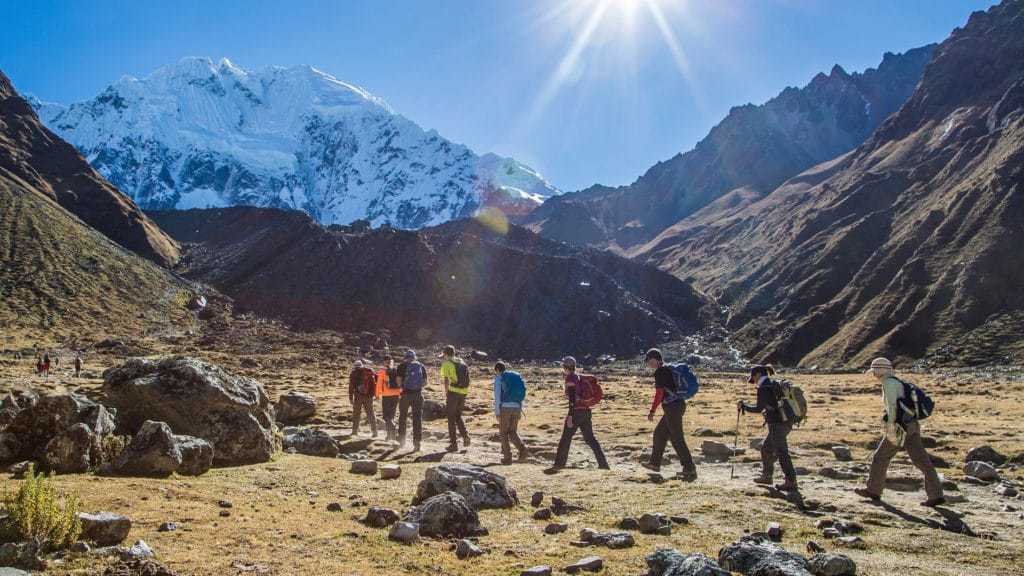 Pie Experiences are your travel expert for quality Inca Trail tours to Machu Picchu, however, there are also other extremely beautiful alternatives to the Inca Trail. For those who plan to trek after seeing Cusco, tours such as the Salkantay trek to Machu Picchu are a popular alternative.Taking between 3 and 5 days, you will ascend to over 4,500m under the shadow of the Salkantay peak, watching the landscape change from misty mountains to verdant jungle before you arrive at the site of Machu Picchu. Highlights of the trek include gazing upon the Inca ruins of Llactapata and dipping in the thermal springs at Santa Teresa.
More info about this trek here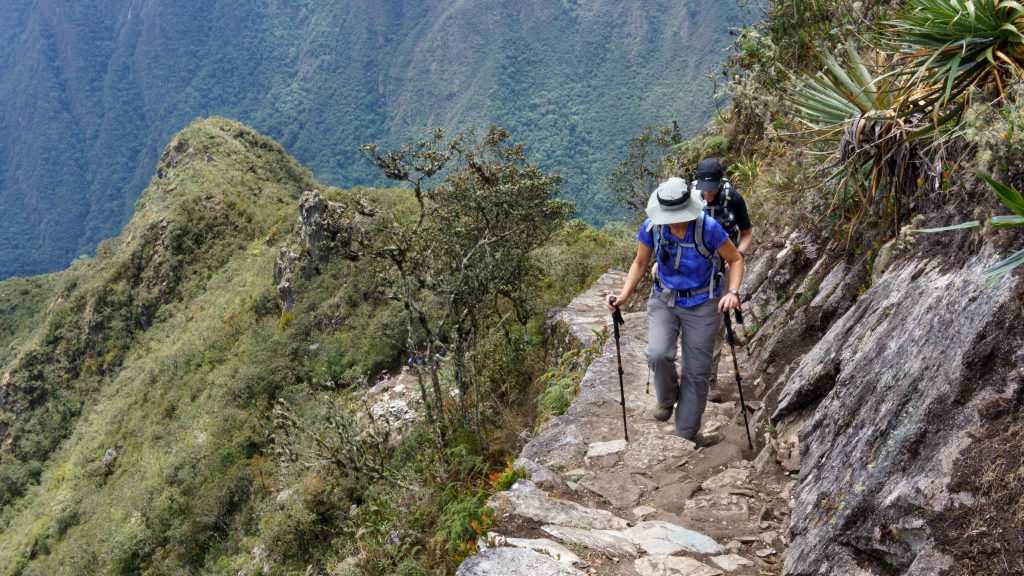 The Classic Inca Trail Trek to Machu Picchu is one of the most famous trekking routes in the world. It's just one example of the 40000 kilometres of road built by Inca's some 500 years ago. The traditional (or classic) Inca Trail tour starts in the Sacred Valley and finishes in the jungle region, passing through a range of vegetation types, making you feel like you've passed through a multitude of biospheres to reach your goal.
More info about this trek here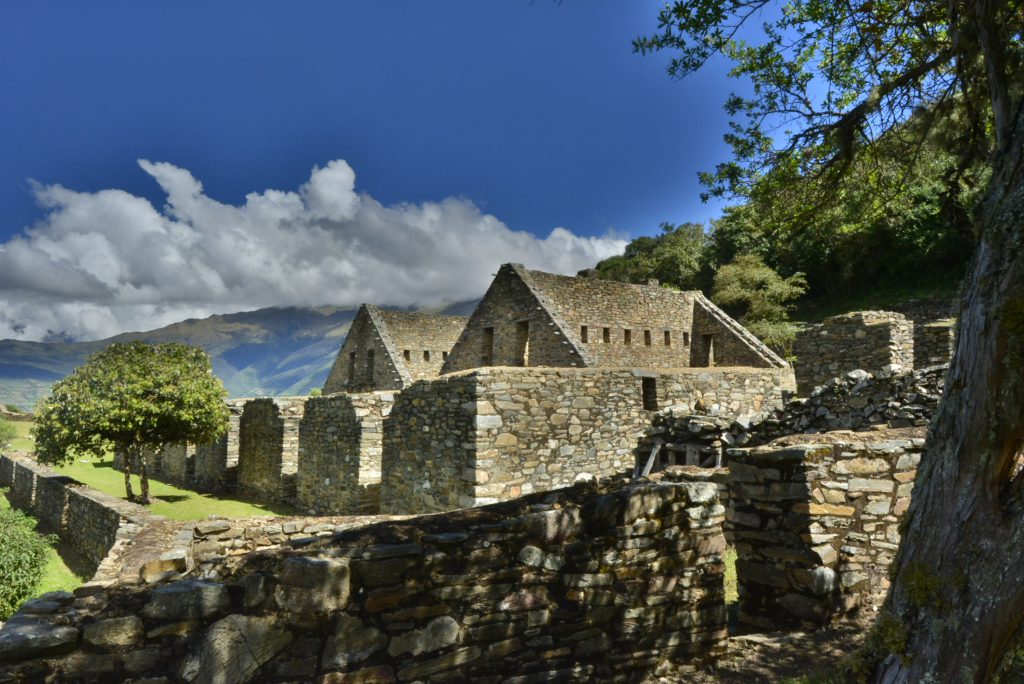 On the other hand, the Choquequirao trek is a potential 8-day experience, and one that will make you feel as if Machu Picchu is just the tip of the iceberg when it comes to the ending of an Inca Trail tour. With less than half of its ruins uncovered by archaeologists, you'll truly feel like you're in Indiana Jones territory on this tough but tremendous trek.
More info about this trek here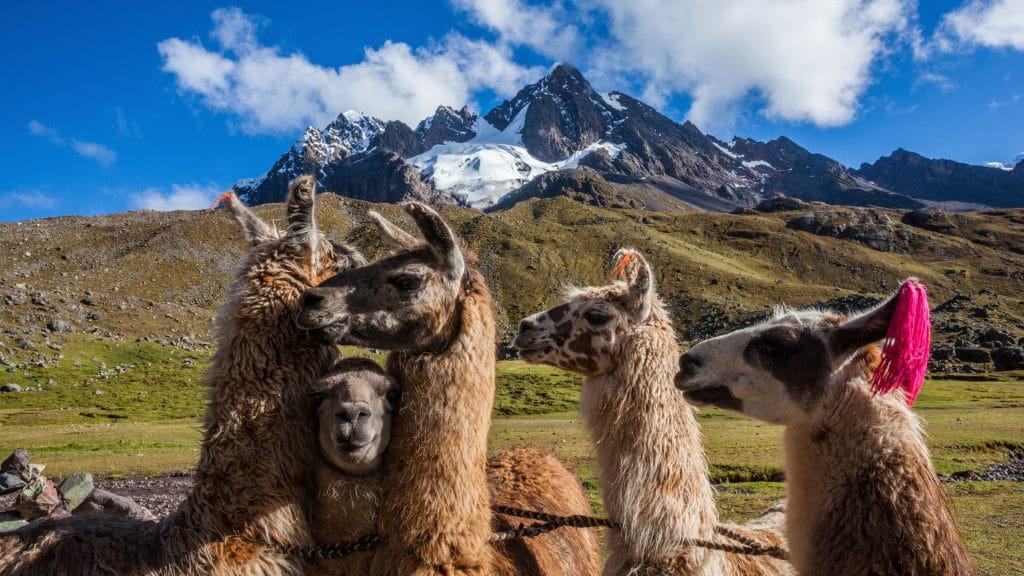 The Asungate is a five day trek in the Cordillera Vilcanota that travels along a route we call the "Camino Del Apu Ausangate". Near the highest sacred mountain in the Cusco region, the "Apu" is the bearer of life and the guardian of one of the most pristine mountain ecosystems in the world.
Your trek will be accompanied by llamas and horses, as well as shepherds of the community of Chillca who are proud to share their land with us. Daily meals will be prepared by experienced chefs who will introduce you to a great variety of classic Peruvian dishes and produce. Each night, you will stay in unique "Tambos" or Andean Lodges. Some evenings, you will even experience authentic vernacular music played by local inhabitants.On this tour you will visit the famous Rainbow Mountain.We also include 1 night in Aguas Calientes and a private tour in Machu Picchu.
More info about this trek here 
Booking in advance:
All treks apart from the Inca Trail trek must be booked at least 2 weeks in advance.
The Classic Inca Trail trek must be booked 5 or 6 months in advance.
A solo ticket to Machu Picchu (i.e. without entrance to Huayna Picchu or Machu Picchu Mountain) needs to be booked at least 3 days in advance.
A ticket for Machu Picchu and Huayna Picchu must be booked at least a month in advance.
A ticket for Machu Picchu and Machu Picchu Mountain must be booked at least two weeks in advance.
A train ticket to Machu Picchu must be booked one month in advance.