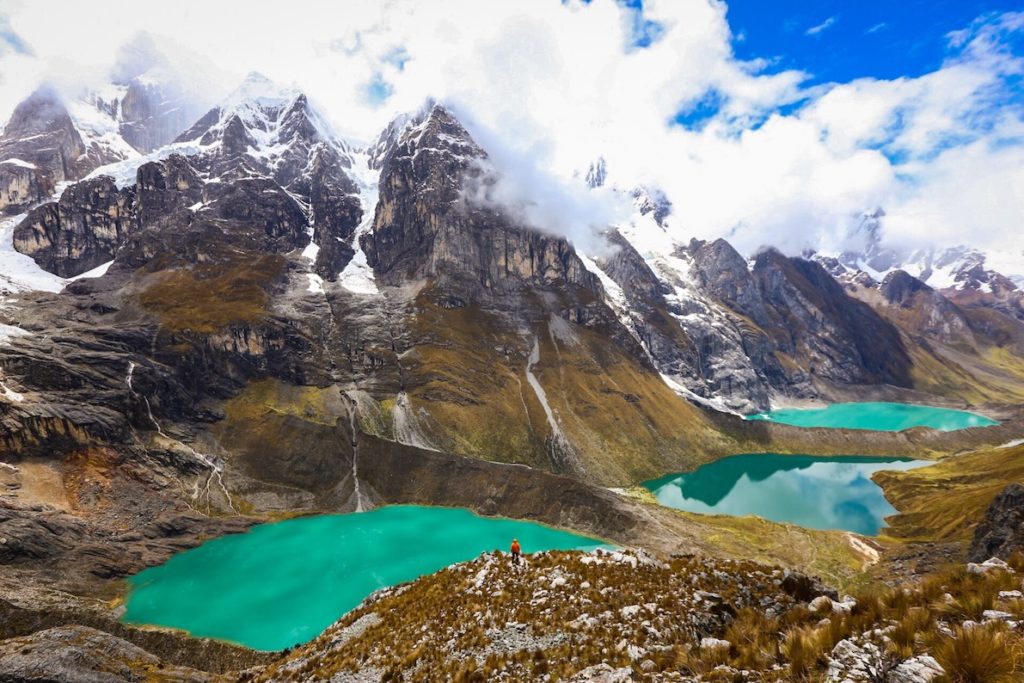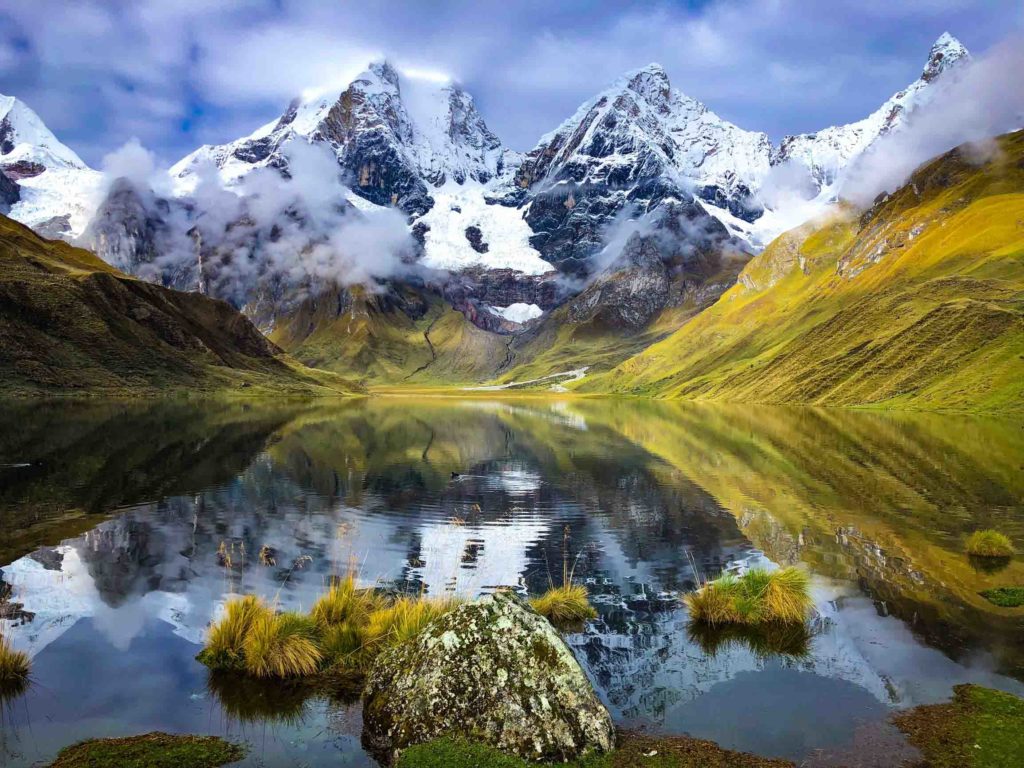 When you hear of Peru  Machu Picchu comes to mind, however the city of Huaraz things to do in the surrounding Cordillera's will leave you with another idea.  South America has many hidden gems and stunning landscapes. Ranging from the jungles of the Amazon, to the snowcapped peaks of the Andes, the possibilities are endless. When it comes to the rugged landscape of the Andes however, few compare  to the grandeur of Huaraz and surrounding mountains. Whether you are interested in a simple day trek to the famed Laguna 69 with its teal blue waters, or trekking around some of the most beautiful mountains in the world , Huaraz has something to offer.
 The Best experiences in Huaraz & the Cordilleras
The rustic city of Huaraz
The city of Huarez is located in North central Peru and is capital to the Ancash region. It sits just over 3000m (10,000 ft) above sea level and stands to be the basecamp to the surrounding area for trekkers, mountaineers and backpackers alike. The city itself is home to 140,000 people and is a bustling hub untarnished by tourism, and additionally exhibits a multitude of rustic cultural aspects lost in most urban areas.
Huaraz things to do- The grandiosity of Parque National Huascar

án

Looking for things to do outside of Huaraz? Huascarán national park offers some of the most breathtaking landscapes. From day hikes such as Laguna 69 or Laguna Paron and its famed teal waters, to the iconic pastoruri glacier, there are endless opportunities throughout this national wonder. Take a hike and see it for yourself. Soak in the natural wonders of the Cordillera Blanca.
Huaraz things to do  -Most amazing treks on the planet. 
Seeing the spectacular vistas and passes of the Cordillera's is an absolute must. In other words the Santa Cruz, Alpamayo and Huayhuash treks should most certainly be on your radar. They offer multiday opportunities, ranging from 4, 8 , and 10 day tours hiking around some of the most stunning mountains in the world including towering peaks, breathtaking lakes, and some of the most idyllic hidden gems in Peruvian  Andes. 
Looking for a refreshing cold beer. Something a little stronger than Cusqueña or Cristal? Huaraz is home to some of the best Artisanal (craft) beer in Peru. Sierra Andina brewery has a array of satisfying choices and in short is the perfect place to appease your pallet. With a soothing beverage after a long day of trekking, some delicious entrees, in addition to exemplary costumer service, you won't be disappointed . Their crafts range from there signature Shaman IPA, to their Don Juan Porter, and rest assured that you are guaranteed to find something that tantalizes your taste buds.
Peru is famed for its plethora of ancient archeological sites. Not far from Huaraz sits a handful of these iconic historic landmarks. In particular Chavin de Huantar, Wilcahuain, and Honcopampa offer a wonderful opportunity to experience some these ancient architectural ruins.
Visit the largest collection of stone sculptures in South America. Huaraz things to do
Curious about the past inhabitants of the area? Interested in a little more information regarding the time period? Downtown Huaraz offers the Museo archaeologico de Huaraz, which has a surfeit of information and artifacts. See how these people survived, learn about the hardships, and examine relics of a different time period. The museum is full of literature, remains, pottery, weapons, sculptures and more, and is a fantastic way to enhance your knowledge and understanding. The museum is located directly across from the Plaza de Armas and is open Mon-Sat 9-5:15 pm, Sun 9-2:15 pm, and closed Mondays.
Of course after a long day hiking throughout some of the beautiful landscapes the cordillera has to offer,  your aching muscles want a bit of R&R. Make a stop at the Monterrey hot springs 7km outside of Huaraz, and take a soothing dip in the thermal pools. Let your muscles recuperate and rejuvenate in the tranquil waters.
Now that you know and the secret is out, what are you waiting for!!! Don't let yourself postpone a trip to this hidden gem of Peru. Machu Picchu hit the world map in 2007 as a New Wonder of the World. Don't wait until Huaraz and its surrounding Cordilleras reaches the same magnitude of popularity. Visit it while the trails are still pristine and you have the trails and area to yourself.
Written by :Trevor Mitchell Reid
Instagram : @ruggedphotography @r.u.g.g.e.d