The ultimate Cusco travel guide
Introducing our 2017 edition of the ultimate Cusco travel guide. If you are heading to Macchu Picchu, chances are you are flying into the beautiful town of Cusco – formerly an Inca capital city- now turned tourist meccha. Furthermore what many people don't realise is if you aren't spending a lot of time here, you could miss out on some seriously amazing experiences which really embody the heart and soul of Peru. With it's (seemingly) never ending festivals, bright colours, amazing food, cute little pebbled streets and locals selling their beautiful hand-made wares … what's not to love about Cusco.
Even though it is known as one of the gateway sites for Macchu Picchu (MP) don't think Cusco doesn't have any charms of it's own. Of course you can plan your entire MP trip from here, but Cusco is so much more than that. Make sure you factor in some time to explore unique places to eat, sightsee, get some truly original custom-made clothing and 'get' this town through the eyes of a local.  From incredible hand made chocolates and liqueurs from the Choco Museum (which originated in Cusco); to inca ruins, to the 'Sexy Woman' hill to hand made shoes… We will share with your our ultimate Cusco travel guide. Because if you are going to do Cusco, we want to make sure you get it right. Cusco is one of those special places which will remain in your memory long after you actually have left.
Why Cusco?
Aside from being a gateway city to get to Macchu Picchu – one of the most sacred sites in the world – there are many other reasons you might want to visit Cusco. For starters, the scenery is something else. Surrounded on all sides by the incredible Andes mountains, as you head from the airport into the main town, some of the breath taking images can be hard to take in. Majestic snow capped peaks, quaint little shops, locals carrying huge brightly coloured bags up ridiculously steep inclines… Cusco not only provides a flood of flavours, smells and visual treats but also an overwhelming feeling you are in a special place indeed. While tourism numbers grow every year, the town manages to maintain it's unique sense of identity and character which is what so many people are drawn to. Oh and did we mention the food. Cusco has ample restaurants, bars, European style delicatessens, patisseries and more – including some of the best vegetarian and vegan food we have ever sampled.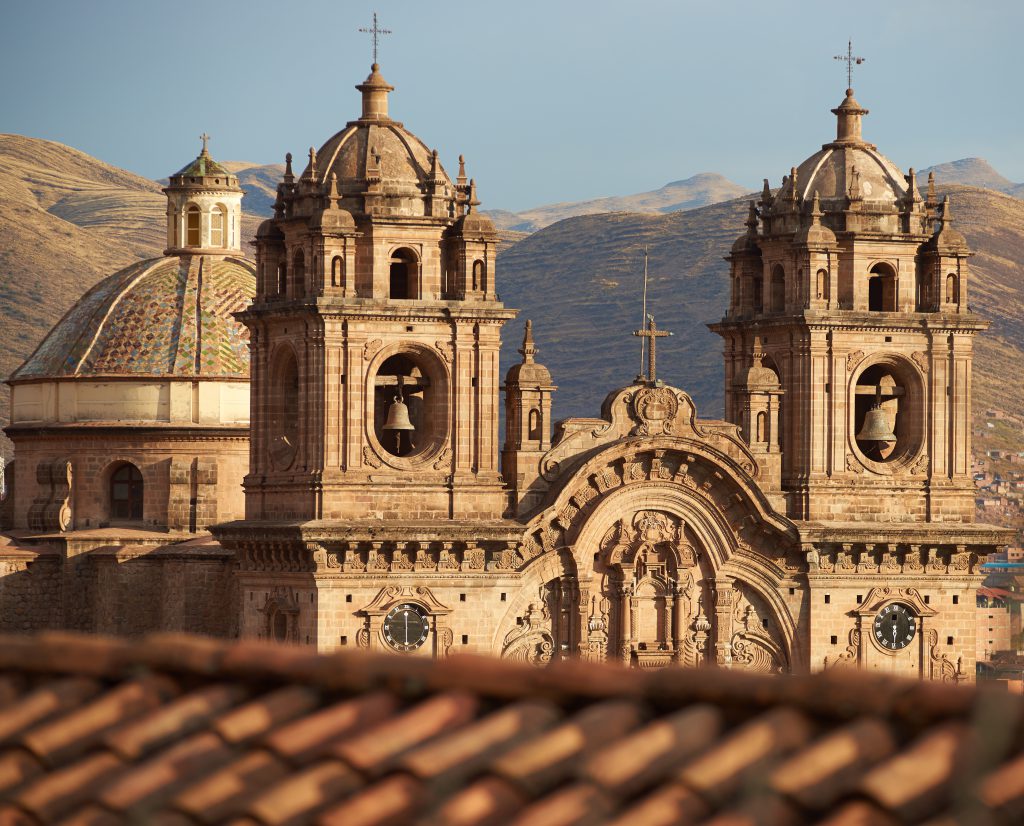 Our ultimate Cusco travel guide (continued…)
Get acclimatised
What many people don't realise is that Cusco is noticeably higher in elevation than Macchu Picchu. Meaning, not only is it a great place to get used to high altitude but it's also the perfect place to 'train up' before you tackle the Sacred Valley. You will know upon landing in Cusco whether or not you need to take altitude tablets (we recommend the locally made Sirocha) or hit the cocoa leaf tea before you hit the Inca Trail. Cusco is a brilliant base to reach other lesser known yet strikingly beautiful hiking trails. Most importantly some amazing hikes are nearby which you can do in one day; Rainbow Mountain, Huchuy Qosqo – Lamay, Ollantaytambo – Inti Punku or Choquequirao.
And of course you can plan your epic Macchu Picchu adventure from here as well.
How to prepare for Cusco
Some people worry they need to do something special when they are coming to Cusco (due to the high altitude). However, in reality you can just wait until you get here in regards to managing altitude sickness. While you do need to be aware of the drop in temperatures in the evenings – it can get very cold at night- it is manageable. However thermals, warm clothes, gloves etc are definitely recommended as part of your preparation. Most travellers decided to come in the months of June, July and August as the days are usually bright, warm and sunny. In regards to phones, headsets and other material goods – see below.
Travelling with tech and personal belongings
No 'ultimate Cusco travel guide' would be complete without listing where you can sort your tech out. Unfortunately you won't find an 'Apple' store in Cusco. Maybe one in Lima… (but not here.) If you lose a charger, smash an iphone, or have issues with a computer, other kind of smartphone… Well, good luck. Losing your beloved tech gear in South America can be a Western travellers worst nightmare (or not being able to repair it). Luckily for you guys, there is 'The Electronic Market' in Cusco – which may be able to help if you didn't bring a spare phone or parts with you. Located close to the San Pedro markets ( I think it's on the corner of Calle Nueva and Tres Cruces de Oro).  This is 'techie' heaven and the closest you are going to get to the Apple store. Obviously it's totally not, as you don't have to pay ridiculously inflated prices – which is a win in my book. Only encouraged if you have travel insurance on your devices. Or if you are desperate! Otherwise bring a spare phone, extra chargers and cables to save money and hassle.
Safety
Peru has very strict laws around theft. Serious punishment awaits anyone who steals, plus there are higher consequences for anyone robbing or stealing from a foreigner. This is obviously good news for tourists; as this law makes Cusco one of the safer towns in South America when it comes to personal safety and material goods. I haven't had any issues walking around at night as a solo female traveller. Main streets are quite well lit but if you are staying slightly off the main strip it may be an idea to bring a flashlight with you.
Getting to Macchu Picchu from Cusco 
There are a few different ways to travel to Macchu Picchu from Cusco. Please note, you will need to pre-purchase tickets for Macchu Picchu before you go. Read this blog we wrote previously for
everything you need to know about Macchu Picchu
.
By car/ bus / walk  (cheaper option but not the safest)
If you have more time than money on your hands, you may want to look at travelling to MP by car or by bus to HidroElectrica. From there you can then walk for a couple of hours to Aguas Calientes, (however this can take up to two hours as it's over twelve kilometres). Then you can either take a bus up to the top of Macchu Picchu or do the hike up to the top (which takes approximately 90 minutes). You can book this at any tour operator in the city any day of the week. The route from Santa Maria to Santa Teresa is considered
one of the most dangerous roads in the world
!
Transfer/ train/ bus
Most tour operators with offer you a transfer from Cusco to Ollayantambo. From there you will get the train all the way through to Aguas Calientes – and return back to Ollayantambo, followed by transfer back to Cusco. Trains will often book out well in advance however it is possible to get tickets on the gate if you are lucky. Purchase tickets for trains either with
Peru Rail
or
Inca Rail
. Same option to get up to the top of Macchu Picchu as option 1 – either bus it to the top or hike up to the entrance.
Contact us
if you want to come on board our all-inclusive tour to Macchu Picchu! (We also offer an incredible luxury experience via the Haram Bingham train – travel in style to one of the most beautiful sites in the world.)
The ultimate Cusco travel guide (continued)…
So what else is there to do in Cusco? Again, there are so many options and attractions in this city – but here are what we think are some of the best things to do in Cusco. Please contact us if you think we should include anything else in our ultimate Cusco travel guide.
– Visiting Inca ruins and museums in and around Cusco : buying a 'Boleto Turistico'. 
You don't have to travel all the way to Aguas Calientes to see classic ancient ruins. One of the special bonuses of being in Cusco is the chance to purchase a ten-day pass called a 'Boleto Turistico'. A full pass (costs approximately $50 USD ) will grant you entry into five museums in Cusco, as well as access into different sites across the area.
With three different circuits available you can also purchase a partial ticket if you don't have time to see them all.
Circuit one contains:
Saqsaywaman (Sexy Woman) Hill
Qenqo
Pukapukara
Tambomachay
The second circuit :
Museos de Arte Popular,  Museo de Sitio Qoricancha (museum only, not the Qoricancha site), Historico Regional and the Museo de Arte Contemporaneo
Monumento a Pachacuteq (Pachacuteq Statue)
Centro Qosqo de Arte Nativo (native art and folkloric dance)
Pikillacta
Tipon
Third circuit:
 Pisac
Ollantaytambo
Chinchero
Moray
Boleto Turistico tickets do not include Machu Picchu, the Religious Circuit (temples), the salt mines, the Pre-Columbian Art Museum, the Inka Museum, the site of Qoricancha and the Casa Concha museum.
Partial Cusco Ticket options (BTCPI) / Circuit I – Saqsayhuman
This partial ticket includes just four entrance fees with the attractions located just outside of Cusco and not in the city itself. This ticket is valid for one day.
Validity: 1 Day
Price (2014): S/. 70 (US$ 25)
Included: Saqsayhuman, Qenko, Pucapucara & Tambomachay.
Partial Cusco Tourist Ticket (BTCPII) / Circuit II – City & South Sacred Valley
This partial ticket includes eight entrances; with the attractions listed the least visited of all in the Cusco region. The Museo Histórico Regional (the original home of Garcilaso de la Vega) and the Inca archaeological site of Tipon are definitely worth a look. This ticket is only valid for two days.
Validity: 2 Days
Price (2014): S/. 70 (US$ 25)
Included: Museo de Arte Popular, Museo Histórico Regional, Museo Municipal de Arte Contemporáneo, Museo de Sitio de Korikancha, Centro Qosqo de Arte Nativo, Monumento de Pachacutec, Tipon & Pikillacta.
Partial Cusco Tourist Ticket (BTCPIII) / Circuit III – Sacred Valley
This partial Cusco Tourist Ticket includes four entrances and includes the most important attractions in the Sacred Valley. It is the ticket you need to buy if you are only visiting attractions in the Sacred Valley and not Cusco. Valid for two days only.
Validity: 2 Days
Price (2014): S/. 70 (US$ 25)
Included: Pisac, Ollantaytambo, Chinchero & Moray.
Where to buy :
The Boleto Turístico del Cusco is sold and distributed by the Comite de Servicios Integrados Turistico Culturales Cusco (COSITUC).
You can buy tickets from the COSITUC office and tourist information point on Avenida El Sol 103, and from selected tourist offices and authorized travel agencies. Discounts available for international students on presentation of their ISIC card.
The ultimate Cusco travel guide (continued)…
– Get a photograph in front of the infamous  '12' sided stone from Inca times. 
Just off the Plaza Da Armas, there is a little side street featuring original Inca stones. At any point of the day you will see 5-10 people around the wall taking photographs with this special stone. Anyone who is anyone who comes to Cusco needs one of these photographs. Standard Cusco protocol. As standard as buying a llama (Aplaca) jumper.
The ultimate Cusco travel guide (continued)…
– Meet descendants of the Incas at the Sacred Valley
 There are still a few real descendants of the the Incas alive in Cusco. However you have to travel to the Sacred Valley to meet them. Learn  about  their ancient knowledge through their histories and food. We work very closely with Amaru Community at the Sacred Valley.
Contact us
of you interested in this experience !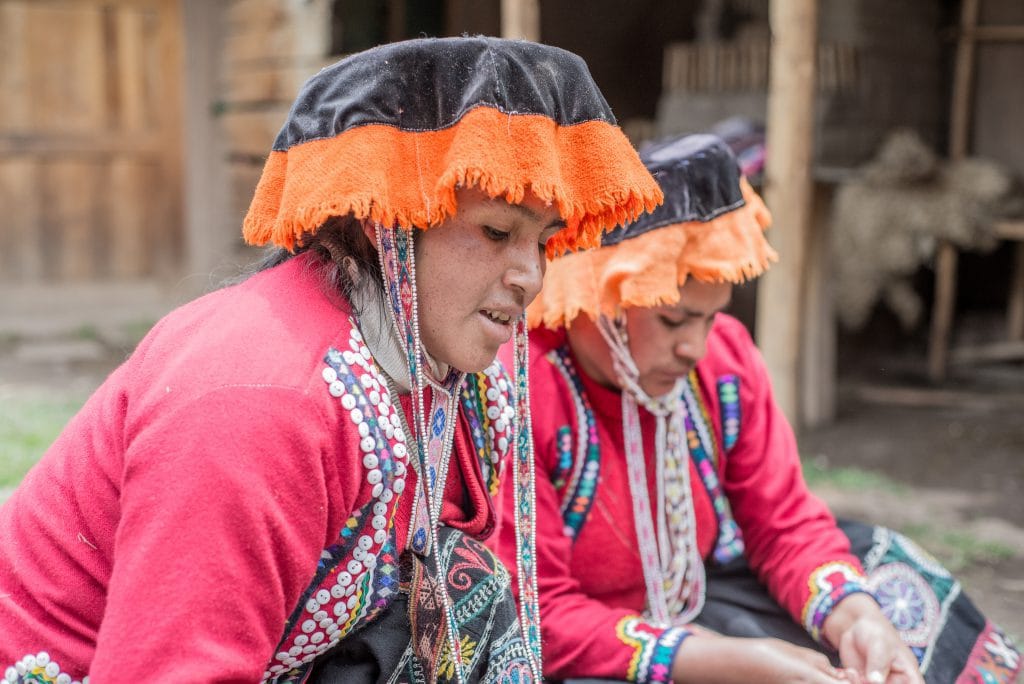 The ultimate Cusco travel guide (continued)…
– Participate in a chocolate workshop at Choco Museo
One of the best things to do in Cusco is to visit the incredible 'Choco Museo' (
the Cusco Chocolate Museum
.) Here you can learn how to make your own delicious chocolate as well as drink and sample amazing high quality cocoa directly from the Peruvian highlands. Some delicious liqueurs and delicious teas on offer as well. Find the Choco Museo at Calle Garcilaso 210, Cusco. Or alternatively, we can organise a private Chocolate workshop for you and your family or friends, please
contact us
.
The ultimate Cusco travel guide (continued)…
-Exploring interesting museums and Colonial Houses
If you have already purchased your Boleto Turisitico  you can use this to visit one of many museums in Cusco. The Museo de Arte Popu, the Sitio del Qoricancha Museo, the Historico Regional and the Museo de Arte Contemporaneo are all ones you can visit. There are also lots of beautiful churches and buildings scattered throughout the Plaza De Armas which are well worth a look.
The ultimate Cusco travel guide (continued)…
-Enjoy a huge variety of gourmet (meat and vegetarian) restaurants
One of the best things about Cusco would have to be the incredible array of amazing restaurants and food outlets throughout the city. Many offer incredible value three-course lunch specials and the quality is incredible. Discover Alpaca carpaccio, cerviche and many other decadent dishes. Furthermore check out some of the best vegan and vegetarian restaurants we have found. While meat lovers won't be disappointed; with many opportunities to buy quality amazing Peruvian cuisine like Cuy (guinea pig) , roast pork and more.
Organic paradise
Cusco has many boutique restaurants to choose from – perfect for that romantic getaway or intimate family dinner. Fresh , organic vegetables, delicious Pisco sour cocktails, incredible wines from Argentina and Chile – you will be spoilt for choice.
The ultimate Cusco travel guide (continued)…
– Buy unique & colourful souvenirs from exquisite boutiques (or custom order your own) 
You will see hand-made crafts on street corners, in tiny stalls and in boutique shops throughout Cusco. You can purchase beautiful hand-made beaded classic 'Cusco' hats, ponchos and high-quality scarves as well as beautiful tapestries and high-quality hand-made gifts.Consequently with so many exquisite designs and different textiles and colours to choose from it is truly a shopper's paradise. There are also many options to have your own tailor-made garments made if you so desire with private tailors on hand to help tourists.
Alpaca Heaven
Spoilt for choice in Cusco, this is the place to purchase beautiful Alpaca wool garments  – one of the most luxurious materials in the world. Even more sought after is the soft, subtle and gorgeous 'baby Alpaca' garments – you can find these in the way of jumpers, coats, scarves, baby clothes, matching hats and gloves. Cusco is the place to find quality Alpaca wool garments as well as high-quality artisan goods ranging from jewellery, pottery, art, designer clothing and more.
The ultimate Cusco travel guide (continued)…
– Try delicious juices at San Pedro Market
Another renowned food and drink area is the famous San Pedro Markets located in 
Cascaparo, Cusco. Here you can buy a range of delicious freshly squeezed juices, snacks, souvenirs and more. In addition you can purchase cerviche here and other speciality dishes, surrounding yourself in heavenly smells and flavours. Try authentic Peruvian dishes, new fruits, herbs, healing medicine drinks and more. 
The ultimate Cusco travel guide (continued)…
– Stay at the most charming hotels in South America
Cusco also has it's fair share of incredible hotels with many options for tourists. Not only do many come with incredible views but they also come with top quality food and service. Most of all you have the ability to choose from international brands such as the Marriot or from private hotels like the Palacio De Inka, Belmond Hotel Monasterio or the Casa Andina.  Contact us directly for more recommendations.
The ultimate Cusco travel guide (continued)…
– Enjoy Tapas and Pisco tasting at Pisco Museum
You can't come to Peru and not try a Pisco Sour – it is essentially the national drink after Cusqueno (beer). What is even more fun is learning how to make a Pisco sour yourself at one of the many cocktail courses on offer. We recommend enjoying both tapas and Pisco sours at the Pisco Museum (Santa Catalina Ancha 398, Cusco). In conclusion learn about the history of the Pisco sour and more in a relaxed environment.
The ultimate Cusco travel guide (continued)…
– Classic Cusco cooking classes
Well they love their food here in Cusco. Learning how to make some traditional dishes will only help you impress those you love (or want to love). Learn how to make Lomo Saltado, Papas de Huancaina or even CHIFA in a traditional environment. Map cooking school offers incredible classes to tourists who want to know how to take a little bit of Peru back with them. Most relevant they run several times a week with options including drink creations as well. Contact us if you want us to help you set up a culinary adventure.
The ultimate Cusco travel guide (continued)…
– Buy artisan handmade Inca Shoes
Custom made boots, hiking shoes with bright colours – the options to create your own souvenir in the way of artisan shoes start at 150 soles; moving up the scale depending on the level of detail and design you want included. There are no limits to the imagination here. Local shoe makers measure you in-store, take requests and get orders back within 2-3 days. What better way to remember the colours of Cusco than to have wearable art. In conclusion, you will find an array of shoe retailers around the Plaza Da Armas as well as in the back streets of San Blas.
The ultimate Cusco travel guide (continued)…
– Create your own ceramic piece of Art
 There are lots of different options to create your own art here in Cusco and one of our favourite activities to do is attend pottery or ceramic classes. Most noteworthy you might want to visit Tater Vera Ceramics in the main shopping precinct for unique gifts you can take home. Or of course contact us if you want us to arrange your own personalised pottery class.
The ultimate Cusco travel guide (continued)…
-Visit Machu Picchu (of course!)
In conclusion, no trip to Peru (Or Cusco) would be complete without visiting Macchu Picchu – one of the seven wonders of the world. Choose from many different hikes and trails, or even catch the ride of your life with the Belmond Haram Bingham train. Furthermore read more about our tours to
Macchu Picchu 
 or contact us to arrange your own custom tour.